ATA Brand Ambassador
Master Nominee Iliana Garcia
Florida native, Iliana Garcia, has been a loyal martial artist for 20 years. She is currently a 6th Degree Black Belt and trains at Integrity Martial Arts. She is currently working as director of company experience for a holdings company who manages a portfolio of national home improvement operating divisions and a technology platform focused on building out a superior managed solution for the home services industry. After graduating with her MBA from Florida International University she founded a digital marketing agency, focused on helping small businesses grow their digital footprint and businesses.
In her spare time, she teaches taekwondo and is proud to say she's living her dream. "I am grateful to be able to work alongside a team of leaders who share the same values and principles that are so deeply rooted in me thanks to my martial arts background. Having the privilege of continuing to grow my career whilst giving back to the martial arts community - that has given me so much - is more than I could have ever dreamed of."
Where does she get her passion, drive, and motivation from? Everyone. She explains, "People inspire me. I feel strongly that every person we meet is an exchange that we are destined to experience. If we are open, we allow ourselves to grow from that."
You can count on Iliana to always be at her favorite ATA event, Fall Nationals, or down in the 305 living the dream!
A little more about Iliana:
Favorite Food: Cookies.... Chocolate Chip to be specific.
Favorite Movie: The Sound of Music
Best Book Ever Read: The 4 Disciplines of Execution
Coolest Place Ever Been:  Capri, Italy
First Concert Attended: Maroon 5
If She Could Have Any Superpower: Ability to stop time.
Hobbies Outside of Martial Arts: Photograph, Video Content Creation & Weightlifting
What Does She Do To Relax: Family time and further develop her business.  
Hidden Talent: Best Chili Cook in Town 
Favorite Actor: Julie Andrews
Favorite Holiday: Christmas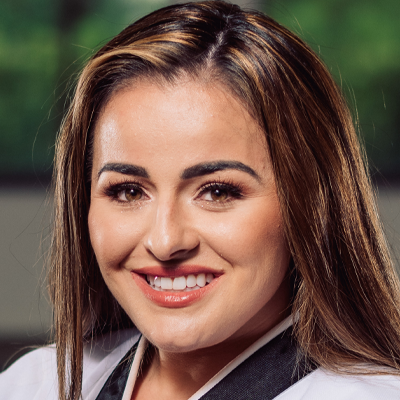 PREPARE FOR SPRING NATIONALS!
ALL AGES, ALL RANKS, ALL DIVISIONS WELCOME!
Spring Nationals will take place in Dallas, TX
at the Kay Bailey Hutchison Convention Center.
March 27-30, 2024