Region 109 Camp
Hosted by
Chief Master Corina Black
Lakewood, CO | Region 109 Camp
09.22-23.2023
Contact Name:

Chief Master Corina Black

Email: 
ata.lakewood@gmail.com
Phone:

720-353-1500

Venue:
ATA Martial Arts Lakewood 


3355 S Yarrow St. E-117, Lakewood, CO 80227

Special Guest:
Presiding Grand Master M.K. Lee
Additional Info:

5th degree thru Chief Master Workout Friday afternoon at 2:30 PM
Camp lineup at 6 PM Friday night.

Camp begins at 9 AM on Saturday, September 23, with a black belt testing and closing ceremonies at 5 PM. Camp will be dismissed by 8:00 PM Saturday evening after the black belt testing.

Bring white dobok, black, ATA sweats and all weapons and sparring gear.

Contact Chief Master Black at 303-985-1815 school or cell 720-353-1500 for more information.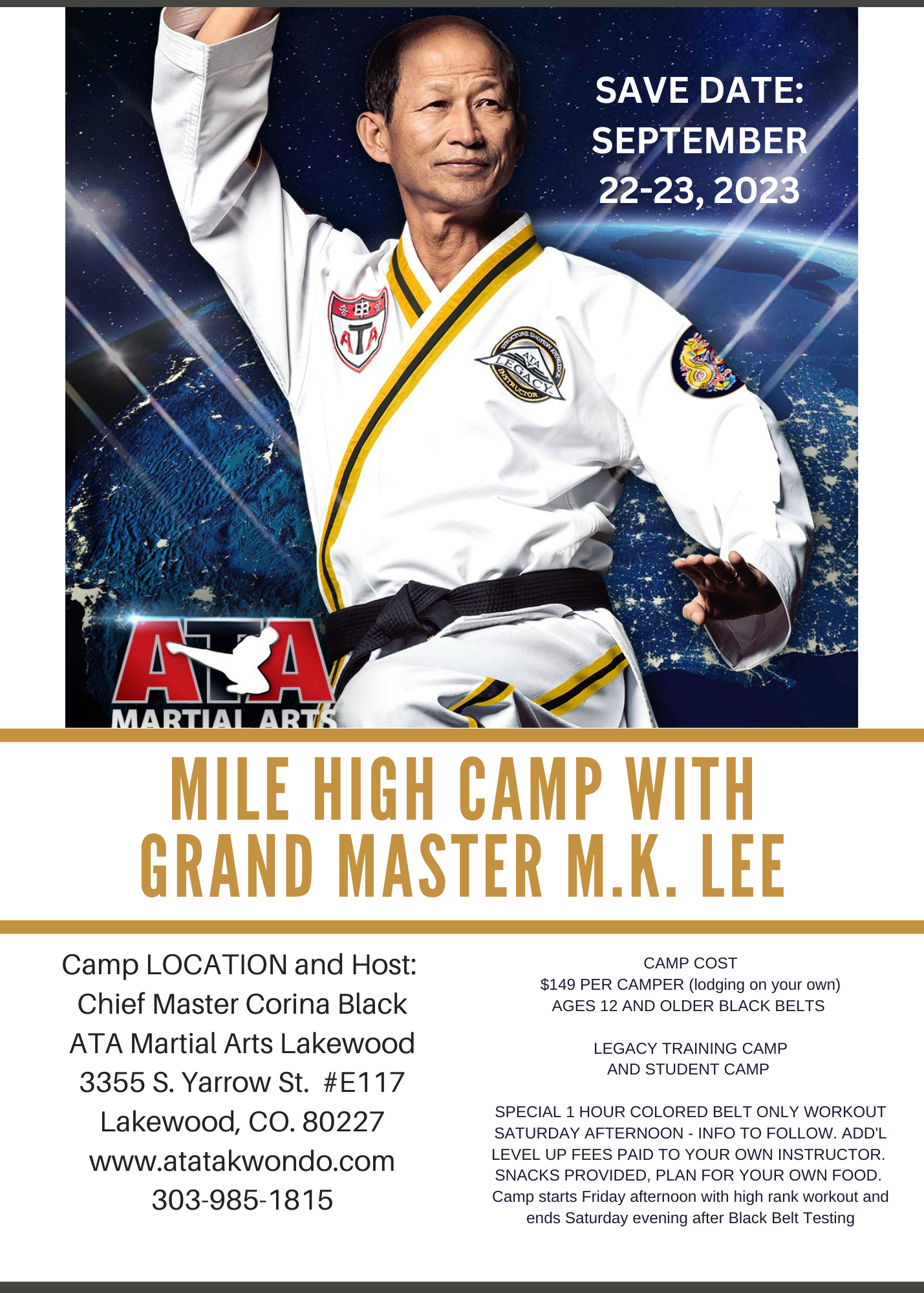 GET READY FOR WORLDS!
ONE EVENT, TWO GREAT TOURNAMENTS!
Worlds will take place in Phoenix, AZ
at the Phoenix Convention Center.
July 11-16, 2023