ATA Brand Ambassador
Nolan Winking
When you want something, you go out and get it; that's exactly the attitude Nolan Winking had when he set out to become a martial artist.
At the young age of 5, Nolan began taking taekwondo classes after watching the cartoon character, Sandy, on SpongeBob SquarePants partake in the sport. Soon after, his struggle with anxiety subsided and his confidence grew.
Nolan started competing as a Tiger. In his first tournament season as a color belt, he won the titles of State Championship and District Championship. His next goal is to win a World Champ title once he is a Black Belt. Ultimately, he has his sight set high on being a Chief Master one day. With the help of his instructors and fellow ATA Brand Ambassadors that inspire him, he is confident he will achieve that goal.
Dubbed Nolan The Ninja, he enjoys meeting people that share the same passion for martial arts as much as he does. He especially loves meeting people in the XMA Xtreme Weapons competitions because that's his favorite event. He also loves to use his favorite Life Skill, Respect. "You need respect to be nice to other people and to make our communities and society a better place," he proudly states.
Nolan is currently a Recommended Black Belt that trains out of Vision Martial Arts in Cary, North Carolina under Senior Master Beddow. When he's not perfecting his kicks and punches, you can bet he's playing Super Mario video games, solving math equations for fun, or playing the piano.
A little more about Nolan:
Favorite color: Red
Best Book Ever Read: The Land of Stories Series by Chris Colfer
First Concert Attended: Broadway Musical - The Lion King
If He Could Have Any Superpower: Super Speed
Hobbies Outside of Martial Arts: Gamer YouTube Channel, Piano, Stop Motion Animation, Knowledge with Nolan web series
Hidden Talent: Mathematics
Most Proud Of: Being a member of Mensa
Favorite ATA Event: Spring Nationals
Dream Job: Astrophysicist
Favorite School Subject: Math
Biggest Inspiration: Albert Einstein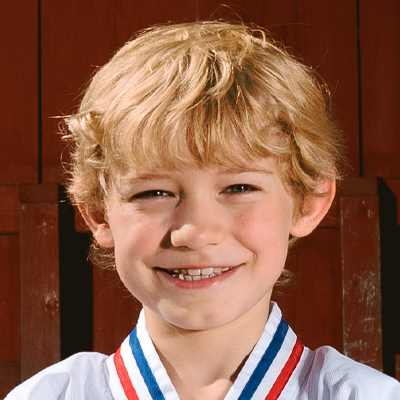 GET READY FOR WORLDS!
ONE EVENT, TWO GREAT TOURNAMENTS!
Worlds will take place in Phoenix, AZ
at the Phoenix Convention Center.
July 11-16, 2023